Are you having a hard time finding cheap food to buy when broke? We all go through rough times at some time or another. I will show you how to create a cheap grocery list and meals to make when you have no money
It doesn't matter if you are a student or a single mom.
These times call for you to make a budget to save money.
It happens to most of us.
I have created a list of cheap foods to buy when broke to make it easy for you if you are looking for ways to cut your food budget.
I have to confess I LOVE AND ENJOY food! But with a tight budget, I have to think outside the box to save money and buy food on a budget.
The good news is that cheap meals or budget meals don't have to be boring or break the bank.
Start by creating a cheap grocery list before you head out to the store.
Save Money by Sticking to a Food Budget
When money is super tight you should do all is possible to lower your expenses.
You can try and slash your grocery bill in half with my simple ways to save money on groceries.
I also have some simple ways to reduce your electric bill by implementing these tips you will be able to lower your expenses and increase your savings.
I have to say I have a few frugal foods that I keep in my cupboards all the time.
I also keep a few in my office at work.
These foods are inexpensive and yet healthy.
If your goal is to make easy healthy frugal meals for your family at the lowest price point just keep reading and take a look at my cheapest grocery list.
There is always a way to budget for groceries and buy frugally.
Even if you are in a diet.
For example, it is known that low carb and keto diets are expensive.
But that does not have to be the case look at my Best Frugal Keto Dinners – Fast and Easy to Make, where I share keto recipes on a budget.
Cheap Food to Buy when Broke and on a Budget
Here is a list of cheap foods to buy when broke.
You don't have to sacrifice taste while on a budget.
If you are feeding a large family on a tight budget I have a list of cheap foods that won't break the bank.
I also include recipes for cooking frugal meals.
I want to show you how to create healthy family meals and stay on budget.
I have broken down my cheap grocery list or like my hubby calls it the broke grocery list, into food by categories for easier browsing.
Below are some of my favorite cheap foods to buy when broke in the grocery store:
Cheap Grocery List or Broke Grocery List
Protein
Chicken
Turkey
Sausages
Dry beans
Eggs
Lentils
Peanut butter
Pork
Sardines
Tuna
Yogurt
Cold cuts
Almonds
Milk
Cheese
Carbohydrates
Oats
Potatoes
Rice
Pasta
Tortillas
Bread
Bananas
Apples
Flour
Pancake mix
Cereal
Mac and cheese
Ramen noodles
Canned soups
Lentils
Dry beans
Quinoa
Popcorn
Grits
Boxed Mac and Cheese
Saltines
Vegetables
Frozen Broccoli
Cucumber
Frozen Stir Fry Veggies
Frozen corn
Cabbage
Onions
Carrots
Canned tomato
Tomato sauce
Lettuce
Broccoli
Garlic
Spinach
Kale
Come and follow me on Pinterest for more money saving ideas and frugal tips!
You may also like:
How to Get Food When You Have no Money
I have been in situations where I had no money to buy food.
I will share what I did and what you can do if you want to know how to get food when you have no money.
There are a number of options available to you for finding free food resources.
If you have no money for food, food banks are a great resource for finding food. They are not open every day.
Usually, the operate about two times a week.
You can find your local food bank here, by doing this you can see and locate where your closest food bank is.
You're also given other great information such as when they are open and what zip codes they cover as well as what pieces of information you may need to bring.
Food banks do have a few requirements.
Usually, they require 2 letters addressed to you at your mailing address for proof that you live within their zones.
Most food banks don't require any proof of income and only ask that you run on the honor system.
What to Make When You Have no Food and Are Broke And Hungry
Feeding a large family on a tight budget can be challenging.
It does not matter what your goals are.
It could be you are saving money to pay off Debt or simply you are too broke.
If you are anything like me, that needs to stretch money but still eat delicious food then just keep reading to see these amazing frugal meals that I will be showing you just ahead from the cheap grocery list of cheap food to buy when broke.
I'm always on the lookout for cheap and easy meals that I can make on a budget.
For those of you that are vegetarian, I have included a few vegetarian options.
Also for those of you that eat meat, it is a great hack to cut back on the number of meat meals you cook a week.
By cutting back on meat you will be saving more money.
Low Carb and Keto Meal Ideas on a Budget
If you are doing a low carb diet or a ketogenic diet take a look at these 21 Best Frugal Keto Dinners to Lose Weight – Fast and Easy to Make.
They are delicious, fast to make.
Especially on busy weekday nights and low cost, good for your budget.
Now without further ado lets present you with recipes for delicious frugal foods.
Best Frugal Recipes to Try
Blueberry Overnight Oats
Blueberry overnight oats made with fresh blueberries and sweeten with ripe bananas for an easy wholesome make-ahead breakfast recipe.
Find it here
Coconut Mango Chia Pudding
Thick and creamy mango chia pudding with layers of coconut milk chia pudding and mango puree.
You'll love the fresh, tropical flavor!
Find it here
Greek Yogurt Parfait
You can enjoy this berry parfait any time of day.
Whether it for breakfast or as an after-dinner dessert.
This Greek yogurt parfait is loaded with honey vanilla Greek yogurt, fresh berries, and crunchy almond-flavored granola.
Find it here
Grilled Corn on the Cob
This grilled corn on the cob is ears of fresh corn that are cooked until charred and caramelized, then brushed with garlic and herb butter.
A quick and easy side dish that's perfect for summer entertaining.
Find it here
Crispy Chicken and Waffles
This easy, Southern-style Chicken and Waffles recipe is perfect for your next brunch!
Paired with a sweet and spicy honey sriracha sauce, you can serve it as either an appetizer, breakfast or lunch!
Find it here
Blueberry Pancakes
Let's be honest here. Who doesn't like pancakes? I mean…look at that picture… I am in love….with pancakes lol.
These pancakes are so fluffy, scrumptious and yummy.
They are a great way to start your weekend. Perfect for brunch.
Find it here
Scramble Eggs
This is one of the meals I have used for breakfast, lunch, and dinner.
I make this in just a few minutes.
It is packed with so much goodness and flavors.
If you are in a rush or are super busy with things to do in the house, this is the go-to recipe. quick, easy and delicious!
Find it here
Monte Cristo Sandwich
This recipe for a Monte Cristo sandwich will have you craving them morning, noon, and night.
It's an easy twist on the basic ham and cheese combination, and oh so very satisfying.
Plus, it's the perfect place for leftover ham.
Find it here
Chicken Street Tacos
Street tacos can be found in almost any Mexican restaurant throughout the cities across America.
Simple but packed with flavor, grilled marinated chicken and your favorite toppings are tucked into soft corn tortillas.
Find it here
Lentil Soup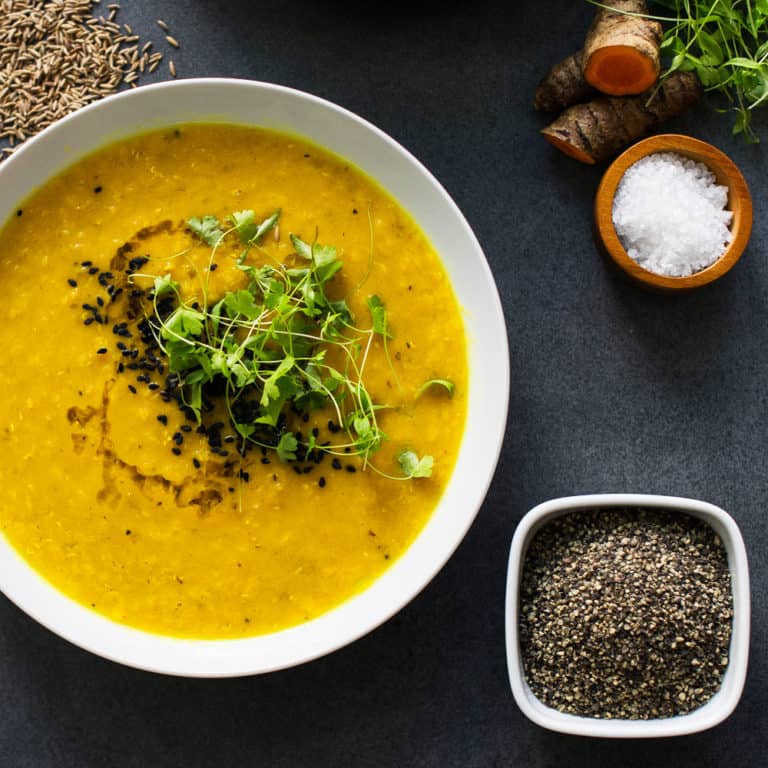 Spicy and full of goodness, a delicious lentil soup with middle eastern flavors.
This lentil soup is delicious!! Full of flavor and super creamy, thick and chunky.
Find it here
Chicken Pot Pie with Biscuits
Chicken Pot Pie with Biscuits! Sautéed shallots and thyme, a splash of white wine, creamy chicken, peas, and carrots all baked under a homemade biscuit topping.
Find it here
Honey Butter Garlic Chicken
This delicious dish is super easy to make and requires very few ingredients.
I pair it with white rice and my family LOVES IT!!
Quick tip: I start cooking the rice first.
While the rice cooks I start working on cooking the chicken and by the time the rice is cooked the chicken is done too.
Find it here
Ranch Mashed Potatoes
100% obsessed with this creamy buttermilk ranch mashed potatoes recipe!
They're easy to make, perfectly fluffy and creamy, and made with the tastiest fresh herb ranch seasoning.
Find it here
Creamy Tomato and Spinach Salad
This is a staple on my home it is always in repeat.
Very fast and simple to make but bursting with flavors.
I always make extra to reheat for another dinner or to take to work for lunch.
Find it here
Vegetarian Chili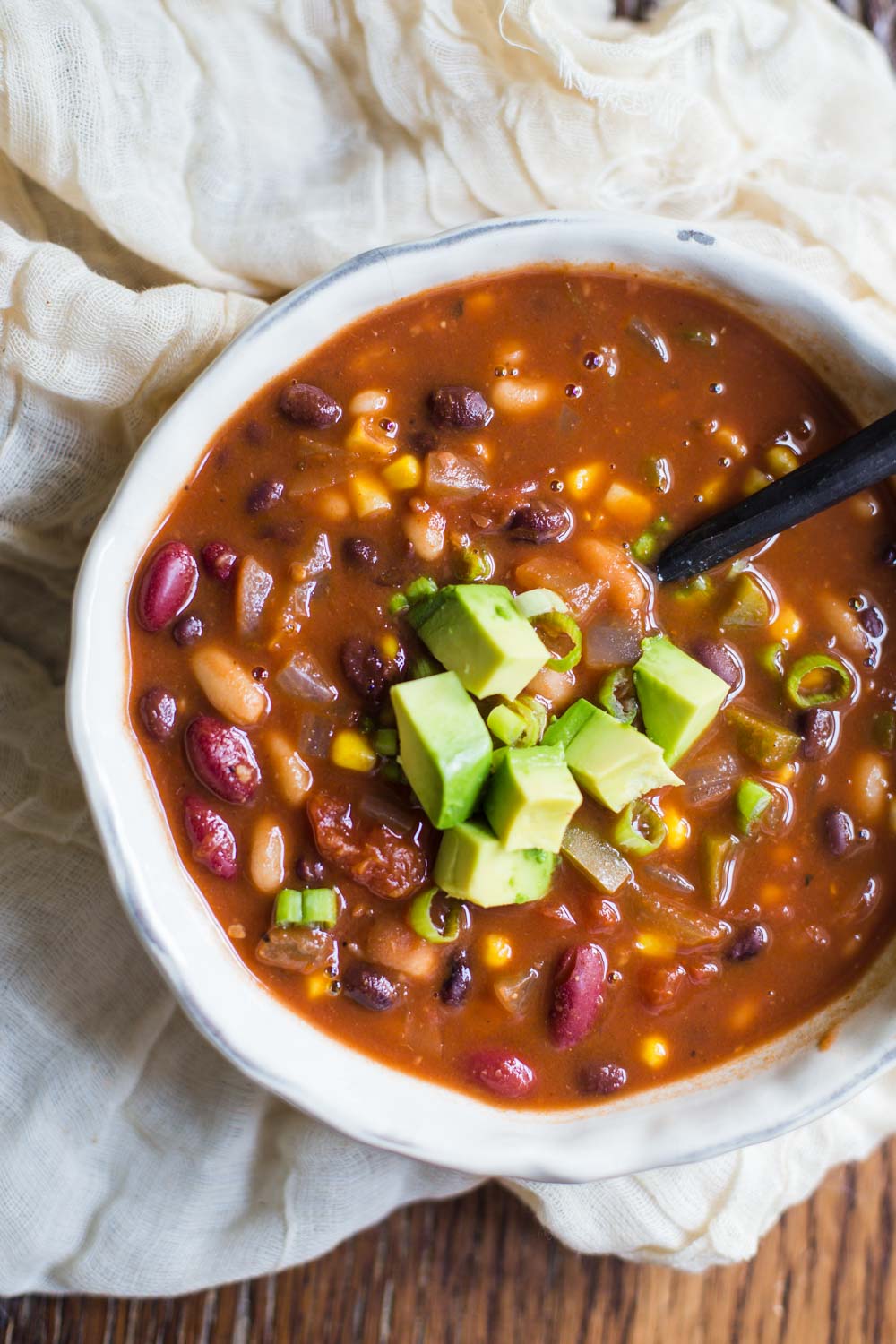 This is one of those comfort foods that warm your soul.
Your kitchen smells fantastic when you cooking this meal. It heats up even better.
Quick Tip:
Make a big amount of this as this meal freezes wonderfully. You can have leftovers for lunch or another dinner meal.
Find it here
How Can You Pay Less for Groceries Every Single Month?
There are a few strategies that I use to lower my grocery bill every month.
I always follow these 22 simple ways to save money on groceries.
Stick to your cheap grocery list and the cheap food to buy when broke advice given here.
It really is possible to eat healthy even if you are short of money, all you need to do is a little bit of frugal meal planning and meal budgeting.
Start saving money now and build your savings up.
Just saving a small amount will add up. This is how I started saving $200 a month and created my emergency savings fund.
Related Posts
15 Best Cheap and Easy Pantry Meals
Best Frozen Meals for Busy Nights
I hope you're inspired by this list to keep your meals simple and save some money in the process.
What meal ideas would you add? Do you have a cheap recipe that you would like to share?
What would you plan on your budget grocery list? Please let me know in the comments!