Meal prep ideas for beginners does not have to be difficult. on the contrary, it will allow you to take control of what you eat. Making healthier meal choices.
Meal planning is perfect for you and your entire family. They are the ideal meal for busy nights.
Benefits of Meal Prep
Life is about maximizing time. Meal prepping will make your life easier.
If you are trying to lose weight then meal prep for weight loss is for you.
It also increases the chances of success by making healthier choices and controlling your portions.
Save time
It's convenient
Portion control
Save money
It's easy
Build better relationship with food.
Meal Prep Ideas For Beginners
When I meal prep, I find I have more time to focus on what matter to me. You can do the same.
Think about it, you will have more time to go to the gym, spend more time with the family, friends or simple just time to seat down relax and read a book.
1. Baked Chicken and Rice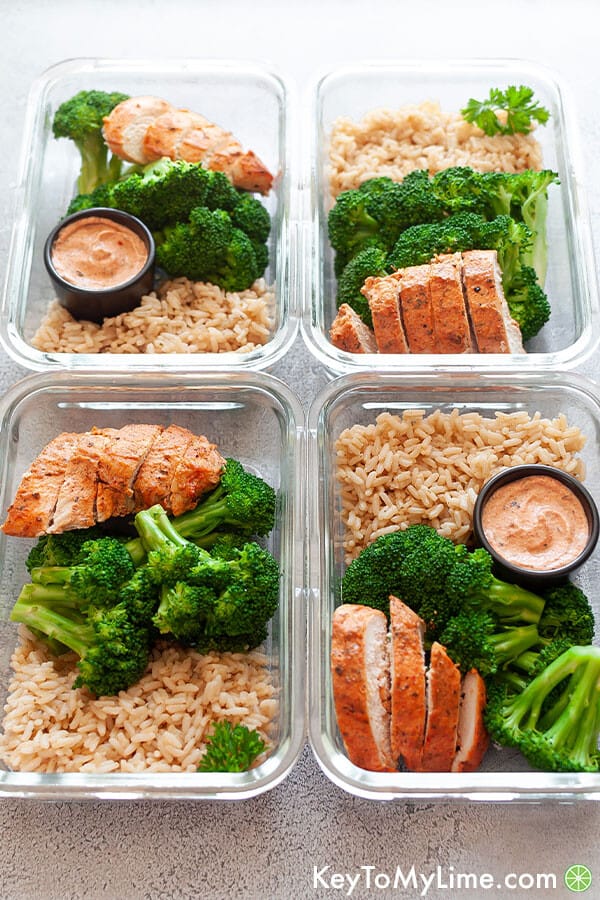 This easy 25-minute chicken and rice meal prep will help you make delicious lunch boxes for the week.
Filled with chicken, flavorful rice, and broccoli.
Find recipe here
2. Chicken Burrito
Simply think of this as a Chipotle bowl on-the-go. Except. You won't be clocking in a 1000-calorie dinner disaster.
This bowl has all of the best flavors of Mexican food transformed into one convenient meal prep bowl with a healthy balance of nutrients, cutting out the worst nutritional offenders!
Find recipe here
3. Honey Sriracha Chicken
These Honey Sriracha Chicken Meal Prep with broccoli and jasmine rice are a delicious lunch or dinner idea that can be prepped ahead on one pan.
The sauce comes together so easily with only 3 ingredients!
Find recipe here
4. Greek Coucous Salad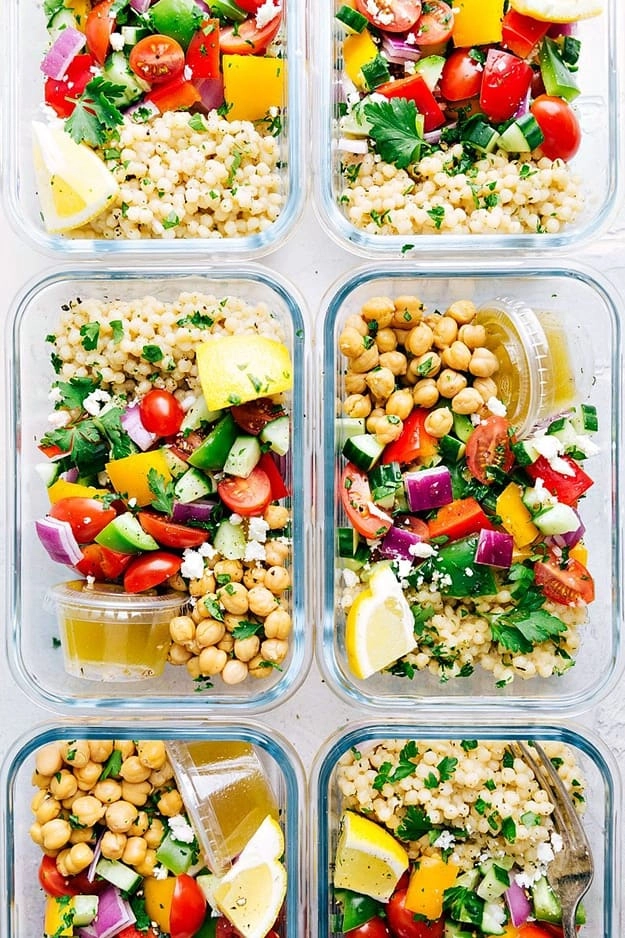 A delicious and healthy Greek couscous salad that everyone will go crazy for!
Meal prep options and tips included.
Find recipe Easy Couscous Salad Meal Prep
5. Honey Sesame Chicken with Broccolini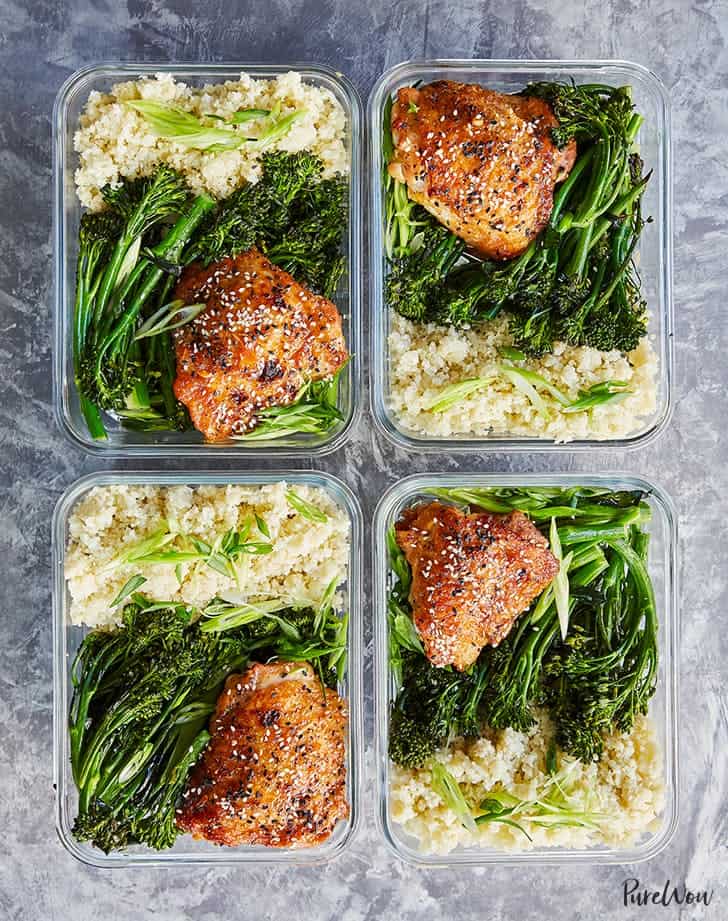 Sweet-and-salty chicken thighs plus healthy sides will keep you satisfied all afternoon.
The best part? It keeps in the refrigerator for days.
Find recipe here
More Meal Prep Ideas
Easy Meal Prep Ideas
Meal prep is essential in helping you eat healthier.
Also it eliminates stress, saves you money, and time.
6. Chicken Fajita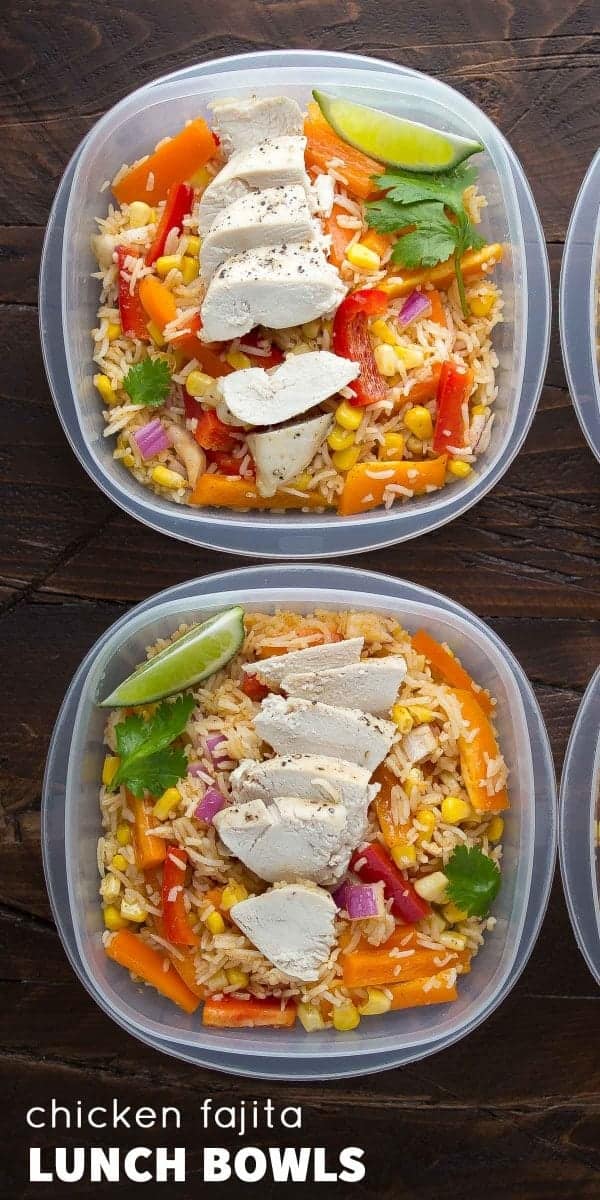 Make these chicken fajita lunch bowls for healthy lunches through the week!
Inspired by a Mexican bean salad, this recipe combines bell peppers, baked chicken breast and rice with a delicious fajita-vinaigrette.
Find recipe here
7. Taco Salad
Meal Prep Taco Salad Lunch Bowls that you can make ahead!
These easy taco salads are filled with taco beef, lettuce, cheese, black beans, corn and salsa!
Find recipe here
8. Carnitas Burrito
Delicious, healthy Slow Cooker Carnitas Burrito Bowls made with slow-cooked carnitas, Mexican street corn salad, and cilantro lime rice!
Find recipe here
9. Ground Turkey 4 Ways
These Easy Ground Turkey Meal Prep Bowls are the perfect healthy recipes to save time and stay on track during the week!
Find recipe here
10. Italian chicken Salad
Could you use a new meal prep salad that's healthy AND delicious?
This Italian Chicken Salad is the perfect mix of Italian flavors and healthy ingredients to keep you full for hours.
If you need lunch salad ideas, you'll love this one!
Find recipe here
---
P.S. Sharing is caring – pin your favorite images from this post on Pinterest, so others can find them too!
…..and check back for more!
I will keep updating!
Meal Prep Ideas for Beginners Conclusion
I hope these meal prep ideas for beginners was helpful to you.
Make the time to meal prep once a week and you will rip the benefits of a healthier you and more time to do the things you truly love.
Follow BeCentsational on Pinterest
Want to see the more recipes appear in your daily Pinterest feed? Make sure to follow BeCentsational on Pinterest and never miss out on any new recipes