Make your life easy and enjoy your summer party by making ahead of time big-batch cocktails in advance.
These easy drink recipes are made by the pitcher and intended to serve a small party, keeping you out of the bar so you can enjoy the good times with your friends and family
Whether you're a tequila crowd, wine fans, or more into rum, there's a big batch cocktail with your name on it. From fruity sangrias to mojitos, margaritas, and much more, these recipes offer an array of flavors to please any crowd.
Tasty Big Batch Cocktails
Stellar big-batch cocktails, summer punches and tasty cocktails that you can make ahead ahead of time in large batches to entertain a crowd. From margaritas to sangrias, the recipes are easy to scale up.
These are the perfect summer cocktail recipes and Tailgate Cocktails to make ahead of time.
Big Batch Cocktail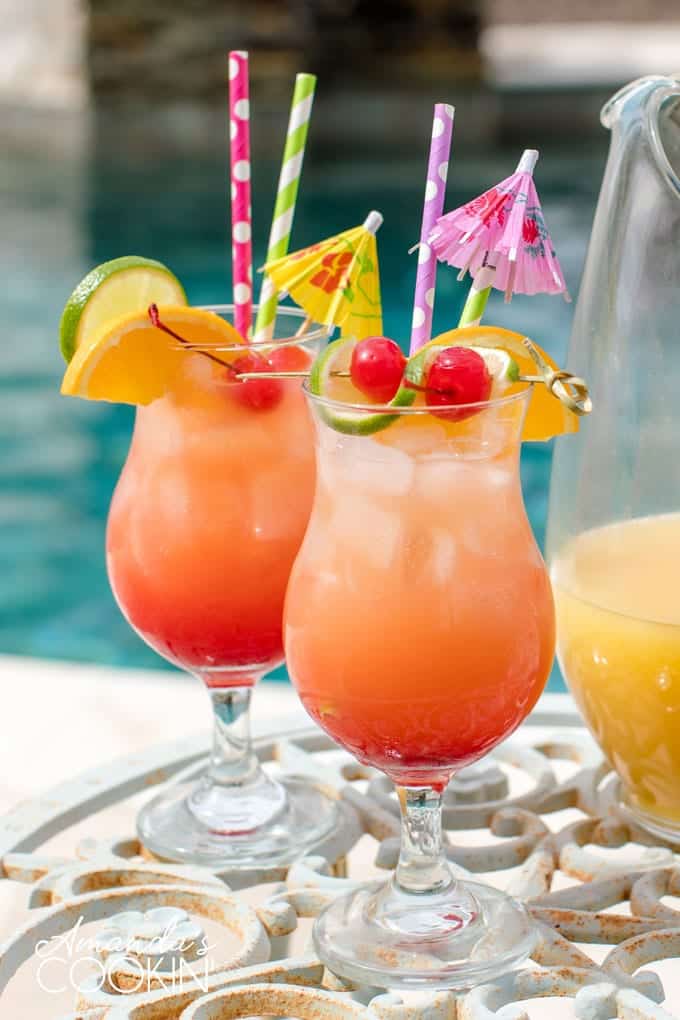 Fresh fruit juices, rum, and grenadine make this rum punch one of our favorite summer mixed drinks. Served in hurricane glasses with a cute umbrella, it just screams summer party.
Here for big batch recipe
Bloody Mary Cocktail
This Bloody Mary recipe is the best recipe you will taste. No matter what season of the year it is, this easy cocktail recipe will be a keeper for you.
There is nothing like the peppery tomato juice paired with vodka and yummy garnishes. I like a cocktail that is also a snack. This is an easy and delicious classic Bloody Mary recipe just waiting to be garnished.
Here recipe for Bloody Mary
Green Irish Whiskey Sangria
This green Irish whiskey sangria is refreshing and perfect for summer! It's made with fresh green fruit, Irish whiskey, and white wine. Sweeten it to your liking and serve with BBQ food.
Here for big batch recipe
More Recipes
Pitcher Margarita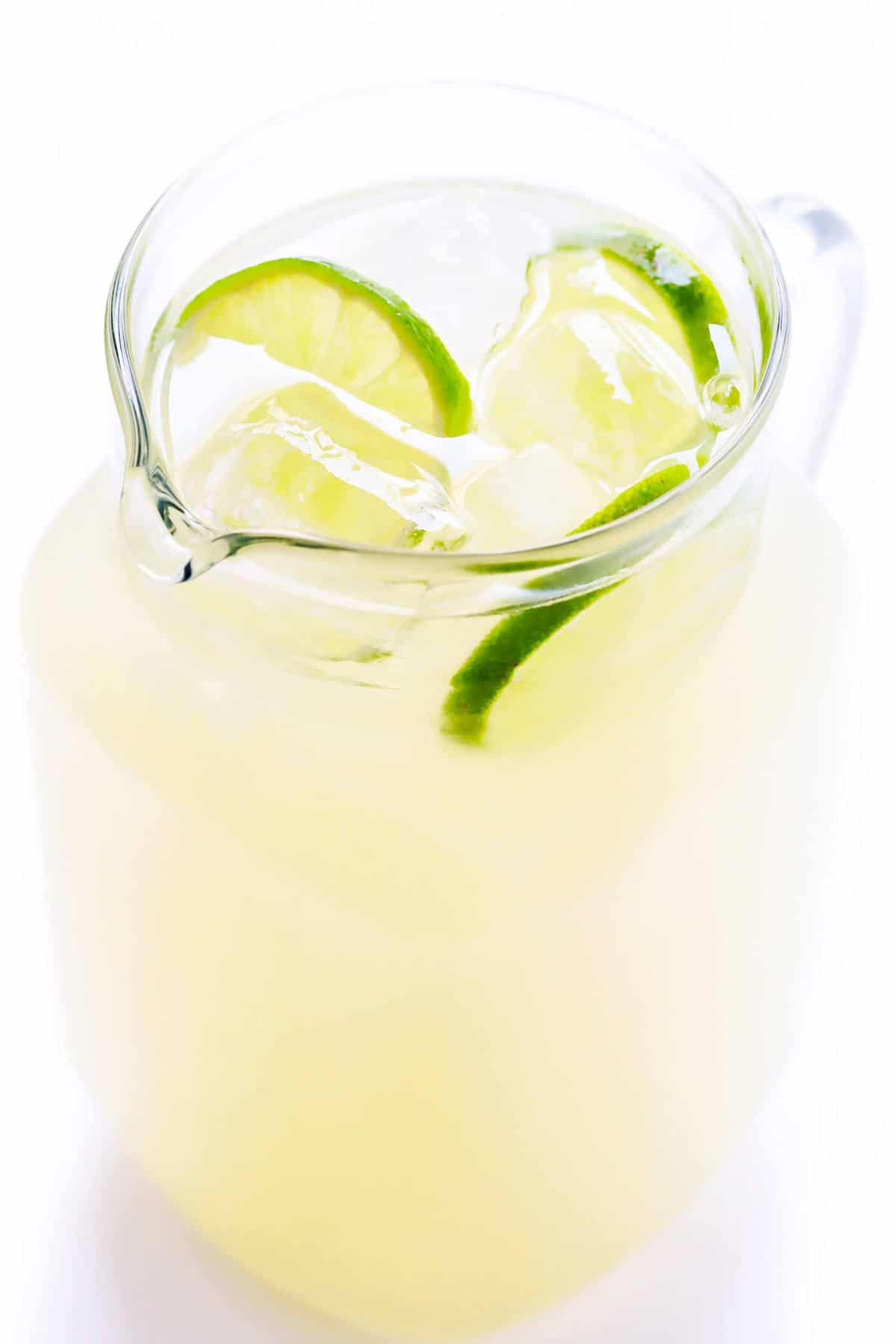 A classic margarita recipe is made with just 3 easy ingredients!
Here for big batch margarita recipe
Sweet Tea Sangria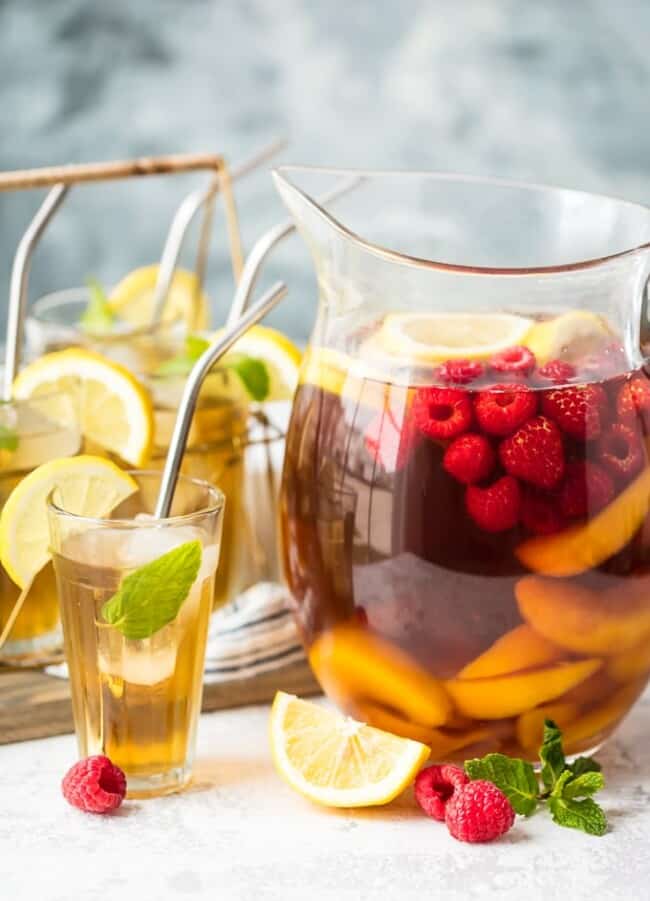 A refreshing summertime drink! Sweet Iced Tea is a classic Southern refreshment to keep you cool in the heat, so it's the perfect thing to mix with Sangria.
Here for big batch recipe
Big Batch Rum Punch
Celebrate summer with the BEST Big Batch Rum Punch Recipe! The perfect drink for you that is not only easy, but looks amazing too!
Here for big batch recipe
Piña Colada Sangria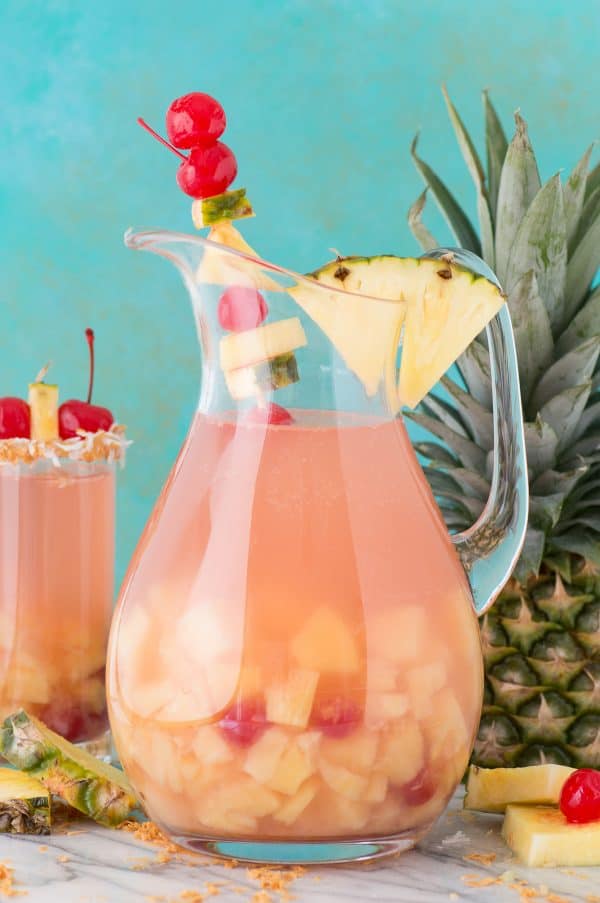 Easy 5 ingredient tropical piña colada sangria is a refreshing summer beverage! This boozy sangria punch makes enough to serve a crowd.
Here for big batch recipe
Rum Punch
Best caribbean rum punch recipe – easy and simple cocktail and is a crowd favorite and refreshing. NO blender needed1
Here for big batch cocktail recipe
More Recipes
P.S. Sharing is caring – pin your favorite images from this post on Pinterest, so others can find them too!
…..and check back for more!
I will keep updating!
Follow BeCentsational on Pinterest
Want to see the more recipes appear in your daily Pinterest feed? Make sure to follow BeCentsational on Pinterest and never miss out on any new recipes
Simple Recipes to Make